As the sweltering summer approaches, students and teachers start rejoicing in the anticipation of the imminent vacations that follow. At least the scorching sun brings good news to someone! With schools and colleges closed, you have a good opportunity to travel with your family to a place that has little to do with constantly rising heat and is free from many constraints of the bustling city life.
The summer vacations are probably the period when kids get to have unabashed fun. It is this time when kids have their best memories. Here we have listed the destinations where you can have a great vacation at an affordable price, whether you want a relaxing beach vacation, a bustling city excursion, or a trip that combines both.
Here are the 3 best summer destinations to visit for teenagers:
Munsiyari– Munsiyari is a comely hamlet situated in the Pithoragarh district of Uttarakhand state, nestled in the snow-capped peaks of the Himalayas Munsiyari offers splendid vistas of natural beauteousness. This scenic hill station is perched at an altitude of 2298mts above sea level. Munsiyari literally translated means place with snow and is also referred to as Little Kashmir. It offers a stunning view of the snow-capped Himalayas. Famous for its picturesque beauty and trekking excursions, Munsiyari is majorly popular with high-altitude trekkers as it is the base of Milam, Ralam and Namik Glaciers. The major attractions in Munsiyari are Shama and Nachni.
a. Shama– Shama is a small hill station and a local market place located in the Uttarakhand state of India. It has a very beautiful hill station surrounded by beautiful Himalaya mountain capped by snow and green valley and rain forests. The people residing there have adopted a calm, composed Himalayan lifestyle.
b. Nachni– Located 13km northwards of the Thar-Munsiyaari road, Nachni is the culmination of the Ramganga river and Bhujgarh river. If you are a fan of water rafting, Nachni is the perfect spot for an adventure junkie like you. It has vast opportunities for white water rafting.
Mukteshwar– Mukteshwar is a town and tourist destination in the Nainital district of Uttarakhand, India. Mukteshwar offers a distinctly visible 180-degree view of the majestic Himalayan range. Mukteshwar is popular for adventure activities like rock-climbing and rappelling. 'Chauli-ki-Jali', situated near Mukteshwar is a popular spot for rock climbing. Paragliding is another popular sport at Mukteshwar. For adventurous souls, Mukteshwar offers various options for trekking. There are multiple trekking trails in and around Mukteshwar. One can trek from Peora to Mukteshwar or Peora to Almora as well as Binsar to Artola.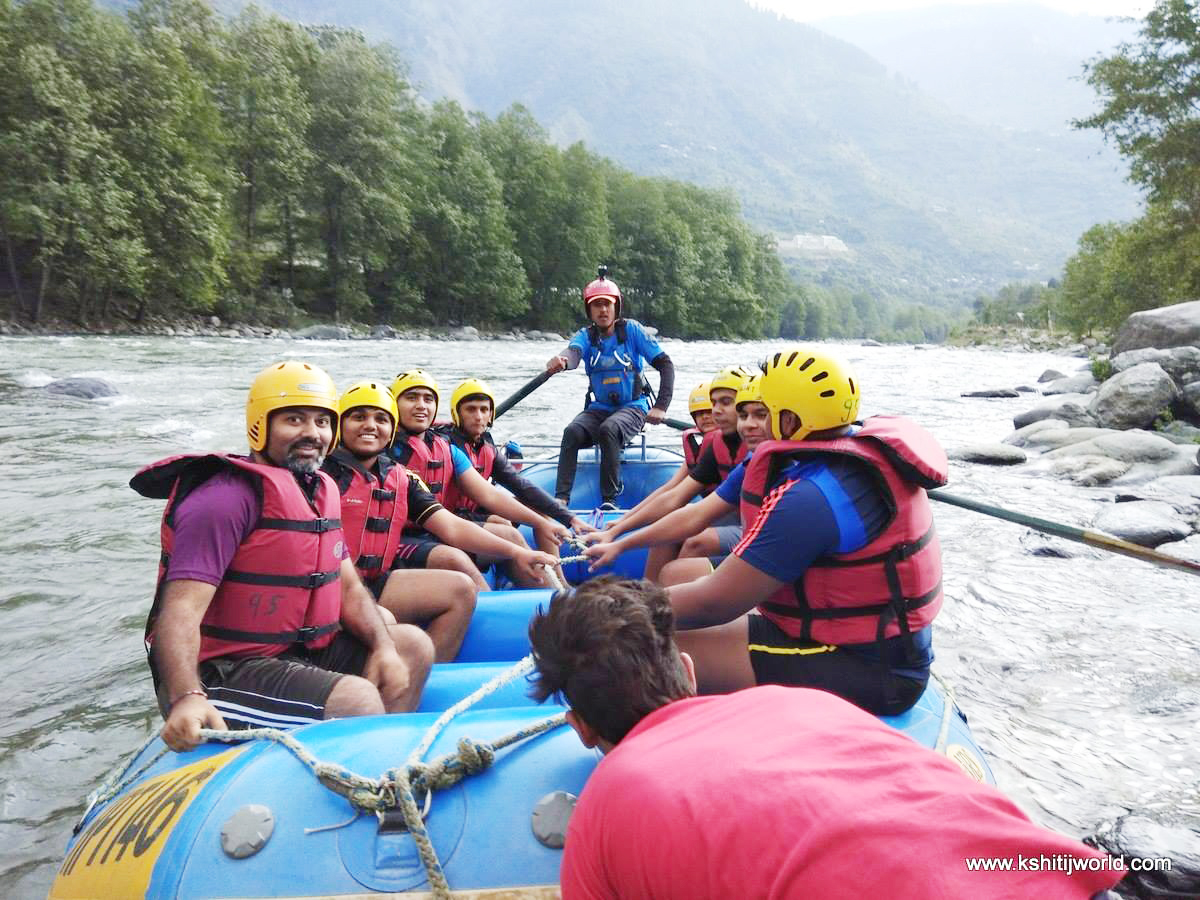 Manali- The most popular destination among the whole lot is probably Manali. Manali is a valley nestled in the mountains of the Indian state of Himachal Pradesh near the northern end of the Kullu Valley. It is a popular tourist destination and serves as the spot for camping, paragliding and rappelling. The most popular summer destinations in Manali are mentioned below. Make sure to have a visit if you are planning a trip to Manali.
a. Brighu Lake– Brighu/ Bhrigu lake is located in Kullu district in Himachal Pradesh. It is located to the east of Rohtang Pass and is around 6 kilometres from Gulaba village. The lake is named after Maharishi Brighu, a great saint of Indian history. The major highlight of this lake is that the sages used to meditate near the lake and hence it has been rendered sacred. Due to this, the locals believe that the lake never freezes completely.
b. Patalsu Valley– If you have the courage to trekking in uneven ways don't miss the chance to visit Patalsu Peak. The trekking starts from Solang Nala, about 14km from Manali, and goes through Solang- the last village of Kullu valley. After crossing this, the trail goes up steeply through some fields, woodlands and meadows. While tracking, you will see wild alpine strewn around you while trekking.
The base of Patalsu peak is a perfect place to capture nature into your camera. From there you get a good view of Hanuman Tibba (5990m), Indrasan (6021m), Deo Tibba (6001m) and Kullu valley. If you go to the top of the Patalsu peak, you may devote around four hours to reach. But don't forget the way. It is not easy as the terrain is steep and rough.
c. Chandrakhani– Located at an elevation of around 3,660m, the Chandrakhani Pass makes it for an astounding trek experience in the Kullu Valley of Himachal Pradesh. Originating from the scenic Naggar settlement, which is located around 21km from Manali, the trail that leads to the pass is known for its enchanting beauty and appeal. From the pass, one can enjoy the fantabulous views of the Deo Tibba, Parbati, and Pir Panjal peaks. Also, jotted with luscious groves of pine, deodar, golden oak and cherry, this pass boasts as one of the most scenic and pictorial passes in the country.
So what are you waiting for? Pack your bags and head towards these beautiful locations. These destinations will be worthwhile without burning a hole in your pocket.